Katie McKown, PASTOR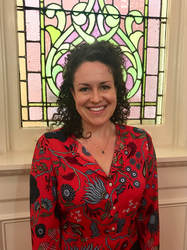 I'm thrilled to serve as pastor of Scottsville Baptist Church. Ours is a community filled with life and love, and I'm grateful to have called this my home since November 2012. I am a graduate of Georgetown College in Georgetown, Kentucky and George W. Truett Theological Seminary at Baylor University in Waco, Texas. My parents, brothers, sisters-in-law, and 3 happy nieces all live in Kentucky. I love spending time with family, traveling, puns, themed parties, the Washington Nationals, meals with friends, and
blogging
. Email me at
pastorkatiemckown@gmail.com
.
Karen Trunzo, SECRETARY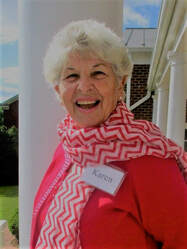 I have served Scottsville Baptist Church as secretary since 2008. I love working with my pastor and the church members. I also enjoy working as assistant to our Treasurer and co-teaching the Fidelis Class. In my free time, I enjoy gardening, reading, watching various sports, and time with my family.
Hallie Earman, Coordinator of Family Ministries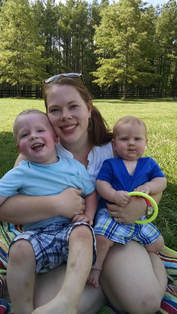 My family was called to Scottsville Baptist Church in 2013 and I have enjoyed serving as Coordinator of Family Ministries since January 2015. A few of my favorite responsibilities are supporting teachers, organizing activities for all ages, and leading Vacation Bible School. I moved to Scottsville when I married my husband and I love small town life! I am a busy mom of two young, energetic boys! In my free time I enjoy crafting, drinking coffee, and helping my husband raise beef cows.
As Coordinator of Family Ministries I am glad to serve the families of Scottsville Baptist Church. Let me know how I can help you:
hmearman@gmail.com
Janice grandstaff, Accompanist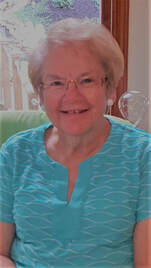 I have served as the pianist and adult choir director of Scottsville Baptist Church since 2013. I have also enjoyed working with a children's choir. I graduated from Fluvanna County High School, Longwood College and The University of Virginia and began a teaching career.

​Recently retired from the education field after 46 years of service in Fluvanna County Schools, I now volunteer at FCHS and in the Fluvanna Sheriff's Office. I enjoy reading, traveling, square dancing, watching baseball, listening to music, and spending time with my children Angela and Michael.
deacons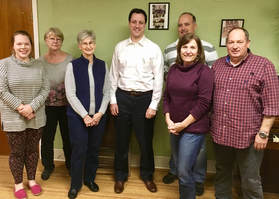 Deacons are the ordained servant leaders of the church.
Pictured are our 2018 Deacons.
Pictured from L to R: Hallie Earman, Joan Anderson, Baxter Pitts, Michael Goolsby,
Tim Karr, Susan Reuschling, Scott Reuschling
Not Pictured: Barbara Evans, Lynda Townsend